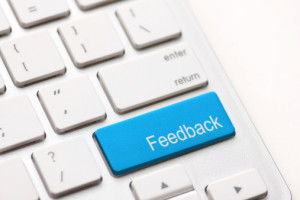 Your organization's internal human resources team has a lot on its plate. It can be difficult to coordinate consistent and efficient organizational surveys for all of your employees and also be able to share actionable items for improvement.  A great way to get the answers that you're looking for is to work with an employee survey company. Here are some of the advantages:
Customized Surveys When you choose to work with an employee survey company, like HSD Metrics, you can rest assured that your needs as a company will come first. Surveys are developed to get answers from your employees and, to do that, the questions are customized to fit your business practices and processes. No two companies are exactly the same, so no two organizational surveys should be the same. The purpose of any survey is to produce results and provide your company with valuable information, and the only way to do that effectively is to customize the survey to you.
Actionable Results Conducting surveys is great, but without actionable results, there is no point in taking time out of your employees' day. With the help of an employee survey company, you will receive actionable results that are designed to help you determine the best action plan for continued growth and improvement. After surveys are conducted, results are delivered in clear and comprehensive summaries that require no interpretation. The results should provide you with a complete breakdown of what to do next for the good of your organization.
Flawless Execution Most of the time, survey execution can be the most difficult part of obtaining employee feedback. It can be hard to ensure that surveys are correctly and completely filled out by each employee. An employee survey company allows you to forget about execution internally and hand it off to the provider. This makes survey distribution and execution simple and efficient.
HSD Metrics is an employee survey company with a number of surveys to meet the needs of your organization. Our comprehensive survey offerings help you to learn more about your employees and company from a variety of sources, including new hires, long-term employees and those who have decided to leave your company. With the help of ExitRight®,ReferenceRight®, our new hire surveys and employee engagement surveys, your organization can begin to learn much more about the processes and practices that need to be improved for continued success. To learn more about our many survey services, contact HSD Metrics today.