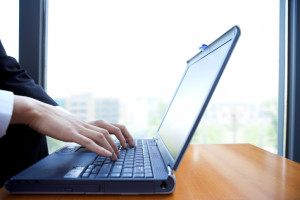 Do you feel like you could get a lot more out of your company's reference checking process? You're probably right. Most traditional routines yield vague answers, waste resources and fail to collect any actionable long-term data. If you see references as a golden opportunity rather than a chore, here's why an automated reference checking service like ReferenceRight® will appeal to you:
Volume: If you rely on a traditional reference process, you have to find a balance between the benefit of gathering more reference-related information and the cost of time spent calling people. Reference calls that aren't optimized waste time – so much so that especially discouraged hiring managers eschew the calls altogether. Automation puts the onus on the applicant. The applicant triggers each event, so you can specify as many events as you want. An advanced reference checking service provider will help you tweak your process for a manageable volume of data.
Sincerity: How many times have you heard a response like this: "Well… she did everything we asked her to do adequately while she worked for us…" In this type of situation, far more is being said in between the lines than in the answer itself. But what? The reason for hesitancy in such an answer could be harmless or disastrous, so even a little more detail could make all the difference. Surveys conducted online predictably produce more frank responses.
Consistency: When reference checks are administered by your staff, especially more than one staff member, the data falls well short of consistent. The manner in which staff members ask questions can affect answers quite a bit more than you might expect. For example, how might you answer: "Describe an area you think the applicant could improve" versus "Is there an area in which you think the applicant could improve?" Automated surveys with flexible response systems effortlessly avoid inconsistency pitfalls. The result is qualitative and quantitative data that is obtained as objectively as possible.
Scoring: As you select candidates and accrue data, you'll learn more and more about what attributes make your employees successful. The data you collect with automated reference checking serves to benefit not only your evaluation for the opening at hand, but also every subsequent hiring. Scoring and benchmarking candidates can help to develop a cohesive culture at both large and small companies for years to come.
Ready to give automated reference checking a try? Contact HSD Metrics to get an immediate quote for your organization, and give your pre-hiring system the structure and consistency it needs for you to make the right hire in less time.