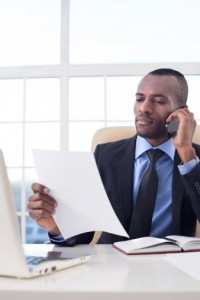 A few years ago, Forbes interviewed Donna Wells, the president and CEO of Mindflash.com. When asked about key mistakes she has made in her career, Wells replied, "The biggest mistakes I've made are in hiring and firing. A bad hire is not just a drain on your time and productivity, but demotivating to your best performers."
She's absolutely right. Yet spotting a bad hire before the mistake is made can be a challenge.  ReferenceRight® automated reference checks from HSD Metrics® give you added confidence that you are taking every possible step to hire the best candidates for your organization. What are the top three advantages of using automated reference checks?
1.  Automated reference checks go beyond the selective list that job candidates typically provide. In order to get a well rounded view of an applicant, your HR department needs feedback from a broad range of people. This comprehensive perspective helps you understand how an applicant may interact with people at varying levels, both inside and outside of your organization.  With ReferenceRight, you can stipulate reference contact requirements to include prior supervisors, peers and subordinates to help you better anticipate how an applicant will fit in with your existing employees.
2. Automated reference checks are more time- and cost-efficient. Instead of playing "phone tag" with prospective references – followed by labor-intensive phone interviews – you use a web-based tool to identify your desired questions and specific reference contact requirements. Once you enter a candidate's information into ReferenceRight, the entire process is handled automatically via email. Responses are available via an online interface, ensuring that you have access to the information you need, whenever you need it.
3. Using automated reference checks reduces risk. In addition to submitting the requested contact information, your candidate signs a liability release. This ensures that previous employers feel secure in offering honest feedback. The measurement questions include a mix of scale-based ratings and open-ended questions. Armed with these deeper, more candid insights into an applicant's past performance and personality, you are better positioned to make hiring decisions that you won't regret down the road.
Learn more about the ReferenceRight® process and why outsourcing reference checks can help you identify the best recruits for your organization by contacting HSD Metrics online or by phone at (800) 295-1863.