Are your best employees here to stay? Ask them!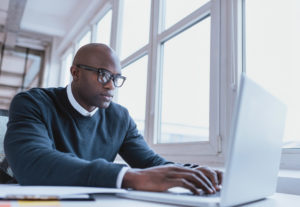 Don't wait until an employee is leaving to try to convince them to stay. The stay interview is a powerful tool to get insight on a segment of your business where turnover is particularly high.
Conduct stay interviews to find out what motivates your employees to work for you – and what could entice them to work somewhere else.
According to a 2016 Deloitte Millennial Survey, 66% of millennials expect to leave their company by 2020 and 25% expect to leave within a year. According Inc.com, the number one way to retain millennials is to know what matters to them – and they're not the only ones. Whether it's financial incentives, professional development or flexibility – find out what your more transient employees need, and show them you're paying attention to their values.
Not Just Another Engagement Survey
Implementing a stay interview not only helps human resources keep a finger on the pulse of employee sentiment, it also gives executives specific action items to reduce employee turnover in their company.
A key component of a stay interview is that it's rarely conducted by a human resources member. Anonymous and private, the process should have more in common with your exit interviews than any employee engagement survey.
Once you've identified business areas with the poorest retention trends, conduct a stay interview by interviewing one group of employees from the low quota area to get a snapshot into what's going on. Whether your target groups are large or small, semi-annual studies in focused areas are more than enough to yield worthwhile insights.
Making Stay Interviews Work for You
Remember: the two key goals of stay interviews are to find out why an employee would leave and to learn why he or she has chosen to stay.
Start off your stay interview specifically asking employees to list what factors contribute to their high performance, what their reasons for potentially leaving the company might be, and if they have any suggestions that would make the organization stronger. Ask them about working with company leadership, ask about a bad day at work, and ask why they stay at the company.
Make sure that your questions help you discover warning signs of resignation, find key levers to prevent resignations and demonstrate that you recognize and appreciate their loyalty.
Conduct Your Own Stay Interviews
HSD Metrics' HR outsourcing services utilize modern technology to capture and report data for immediate 24/7 access by our clients. We are more than just a vendor; we understand that hiring and training can cost both time and capital – two things that should never be compromised. To find out more about how stay interviews can help your business and start retaining your best employees, contact HSD Metrics today.