Human Resource Outsourcing for Financial Companies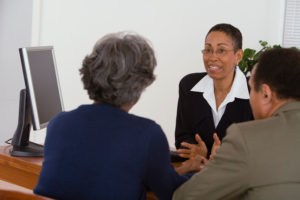 In finance and financial services, trust and expertise are paramount – from senior executives to emerging talent. One of the fastest ways for a company to erode both trust and expertise is to lose control of its employee turnover. It not only leads to costly employee replacement, but it can also damage stability in the eyes of clients. At HSD Metrics, we leverage decades of experience working with finance and financial service clients to help companies understand turnover causes and increase management accountability.
Our expert team members work with companies including Scottrade, Zurich Insurance Group, Prospect Mortgage and Advance America to improve their retention rates by setting up comprehensive exit interviews for departing employees. These interviews generate data that document trends and identify resignation motives, which helps companies keep the high quality talent that the financial industry demands.
HSD Metrics' extensive experience in interview design and analysis allows businesses to outsource their exit interviews and improve human resources processes.
Start Retaining Quality Employees with ExitRight®
Following am onboarding meeting to customize your input file, you'll be ready to send our staff what they need to secure interviews by phone, web and/or mail. Our expert-designed, professionally administered surveys guarantee anonymity, which results in candid, revealing responses. Additionally, the ExitRight Reporting Portal provides real time, 24/7 access to aggregated data from exit interviews with metrics that include:
Filterable demographic data
Benchmarked data against external norms
Shareable reports
Drilldown data and commentary to the individual level
Additional robust text utilities
Instant notifications on sensitive subject matter
HSD Metrics can also help your financial organization refine onboarding processes and aggregate employee feedback.
HSD metrics equips your company with the necessary data to mitigate, and provide the information your company needs to help reverse high turnover. We take away the burden of creating reliable surveys, delivering effective interviews and organizing and interpreting data so that you can focus on retaining finance's highest-quality employees.
With HSD Metrics there are no long-term contracts, software purchases or extensive training sessions required to start combating your company's biggest personnel issues. To get the data and analysis that can help you improve your organization's retention rate of valuable finance industry professionals, call HSD Metrics at (800) 295-1863, or contact us online today.