New Hire Feedback – StartOffRight®
New Hire Experience Measurement Made Easy
Ease The Transition Of New Employees While Increasing Retention And Productivity.
New Hire turnover can be costly to your business. In fact, the Bureau of Labor Statistics reports costs of 30% – 70% of the first year's salary due to voluntary terminations. That's why orientation and entry experiences are vital; they help set the tone for how well new employees perform – and how long they stay.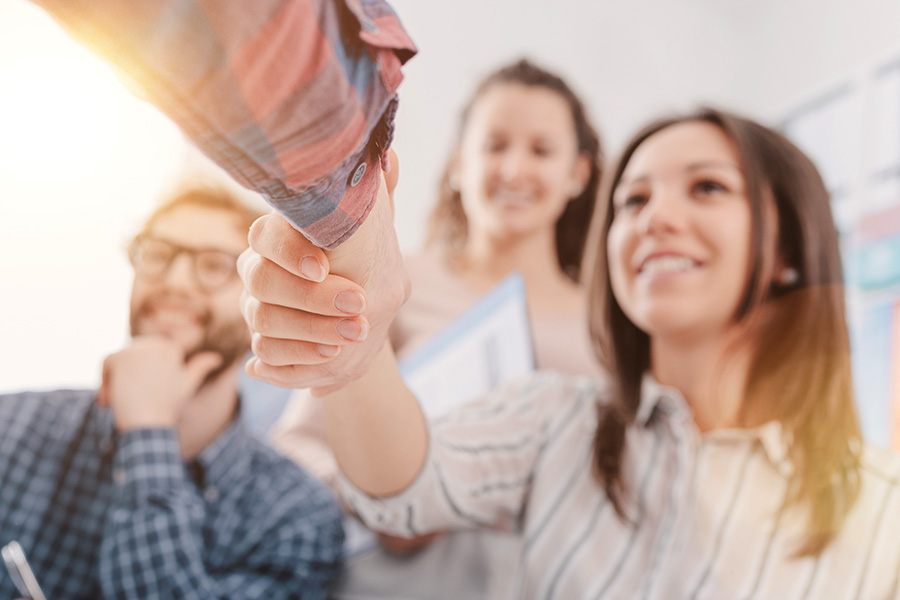 Outsourcing your employee onboarding surveys allows your Human Resources Department to focus on more important matters. Additionally, many organizations find that a third party is able to secure more honest feedback from new employees because they do not fear potential internal repercussions. This sincere feedback gives you the valuable information that is necessary to ensure that new staff members are being properly trained and feeling supported in their new positions.
Learn the benefits and process of new hire feedback and the importance of surveying new hires with HSD Metrics. View employee onboarding survey commentary and then contact us for more information or call HSD Metrics at 800-295-1863 ext 101 to improve productivity in your new employees today.
New Hire
Feedback
HSD Metrics designs On-Boarding Feedback questionnaires for new hires customized to your unique hiring and business requirements. Question items most often focus on:
Recruiting and Hiring Experience
Orientation and Training
Technology, Systems, Work Support
Management Support
Work Relationships
Performance Objectives
Workload and Work Life Balance
Future Plans to Stay with the Company
Complete the form to get in touch with one of our experts. We'll show you how you can use our tool to continuously sharpen and empower your employees.