StartOffRight
The
Process

EMPLOYEE ONBOARDING PROCESS: HOW HSD METRICS SURVEYS NEW HIRES
New hire feedback surveys are based on a variety of questions designed to assess a new hire's experience with the recruiting, hiring and employee onboarding process so that your organization receives a concise view of areas for improvement.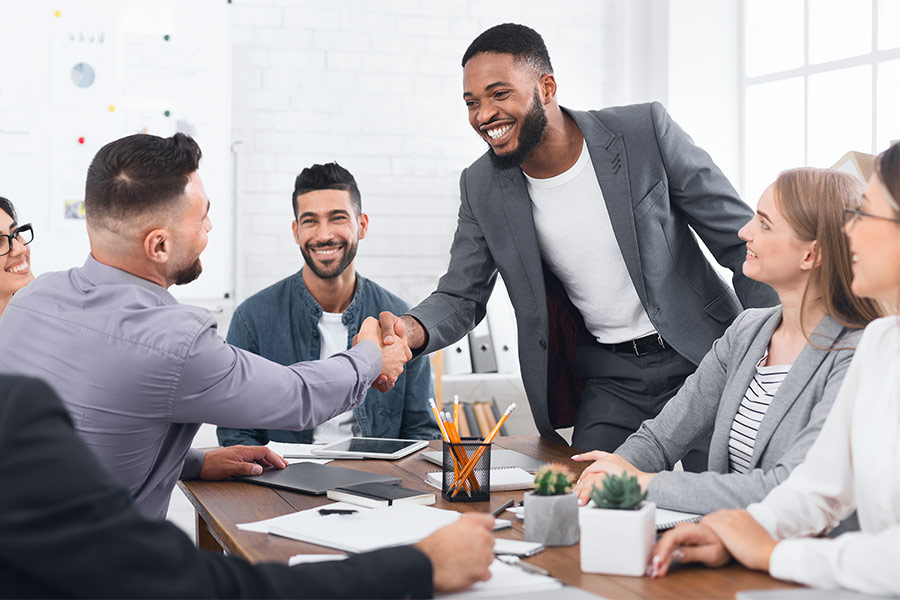 To learn about HSD Metrics' employee onboarding process, feel free to call us to see how we can make this procedure work for your company,
877-439-9315
.
Step-by-Step Process of New Hire Feedback Surveys
Define the purpose of the survey and select the collection methods such as paper and web surveys. Pinpoint demographic and reporting groups and choose anonymity protections.
Create internal communications to present the survey to employees and promote their participation.
Export employee contact information, specifically email addresses, to HSD Metrics to ensure data accuracy.
Employees will receive a communication from HSD Metrics with passwords to access the survey and reminders to complete the survey.
If you are also extending paper surveys, provide those to employees with specific return dates. Once the employees finish the survey, return the completed surveys to HSD Metrics for data entry.
You can access employee data immediately with our 24/7 instant on-line reporting system. You will be able to view quantitative data, improvement priorities and precise comments as they are submitted.
Data is analyzed by HSD Metrics and you will receive a variety of reports that include an executive summary, data sets for all reporting and demographic groups, improvement priorities and commentary sorted by theme.
You will also receive external benchmarks or norms, internal and historical comparisons to help observe parallels and outliers in your organization's survey results.
After you have your data, HSD Metrics will provide employee communication and feedback materials to assist you in implementing changes based on your discoveries.
Take advantage of HSD Metrics' action planning website and customized feedback approaches.
Complete the form to get in touch with one of our experts. We'll show you how you can use our tool to continuously sharpen and empower your employees.